For most people, they are not professional in this field and it is quite difficult for them to pick the right DRM M4V removal software from the various similar M4V converters. (There are a mass of DRM Removal Tools in the market, all of which are pushed and publicized with attractive descriptions and powerful functions. ) Fortunately, with the given 4 useful tips: convert file type, output, program design and support, people could get a clear mind on choosing the right DRM M4V converter without wasting time and money.
Tip 1: Convert File Type
Ask before buy: does the DRM M4V removal remove the DRM restrictions from my purchases or rentals movies from iTunes, how well it works.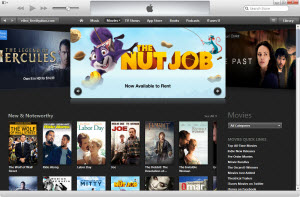 Purchased videos from iTunes can come with DRM restrictions, let alone the rentals of iTunes TV shows, videos or movies. If you need to convert both iTunes purchases and rentals M4V videos to other common formats like MP4, you should check whether the DRM M4V removal software you are looking for supports it or not.
Through our investigation, most of DRM iTunes removal tools in the market doesn't support converting iTunes rentals movies. While Tune4mac iTunes video converter platinum is an exception.
Tip 2: Output
Ask before buy: does the DRM M4V converter can convert the M4V videos to the format I need or the device like Android table I own.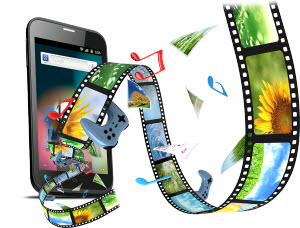 Think the reason why you need a DRM M4V video removal program, you require your freedom to use your downloads and enjoy the converted DRM-free media on practically any capable device. So the point is that the DRM M4V converter should support the output formats you desire and provide the output device options for selection when converting the M4V videos.
Tip 3: Program Design
Ask before buy: will I be confused on the operation of the iTunes M4V DRM converter I am intending to buy.
The most terrible thing is that you paid for a program and intended to solve the problem, but the program itself becomes a bigger problem. When choosing the DRM M4V removal software, be sure that the software is easy opertion and well-designed. It would make your work more effectively. Here is the interface of Tune4mac iTunes M4V video converter Platinum:
–> Free download DRM M4V removal software on your Mac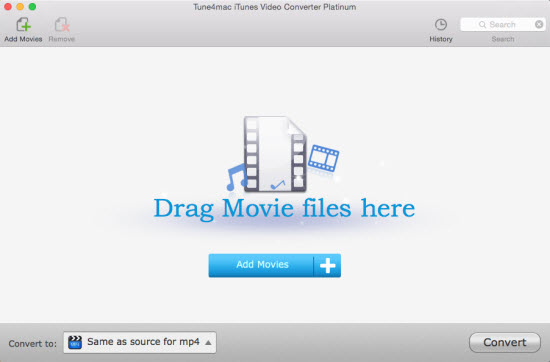 If you have not installed one, try to check the program screenshot first. If you have installed one on your Mac, try to use it to see whether you feel easy to work it out.
Tip 4: Support
Ask before buy: will I get technical support from the software vendor. What if there is even no support email for me to contact.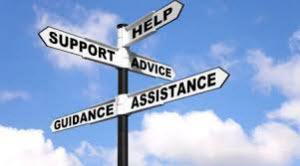 It is possible that the DRM M4V removal software you purchased met some problem and can't work as usual. What can you do? If you are professional, you may get rid of it by yourself sometimes. But the most effective and direct way is to look for the support page or contact the software seller in most circumstance. Be sure that there are support page for your purchased product and the contact information left for solving the program issues.
Conclusion:
You can find the 4 tips above quite useful for choosing a good and reliable DRM M4V removal software. And that are the features the good iTunes DRM M4V video converter program should have. We suggest you try before buy to ensure it is the right program for you. Hope you can find the DRM M4V video converter fits you to remove DRM legally (doesn't hack DRM encryption) and produces DRM-free media files that you can enjoy on practically any capable device at ease.
Source: http://www.tune4mac.com/mac-itunes-video-converter-platinum/how-to-choose-good-drm-removal-software-mac.html